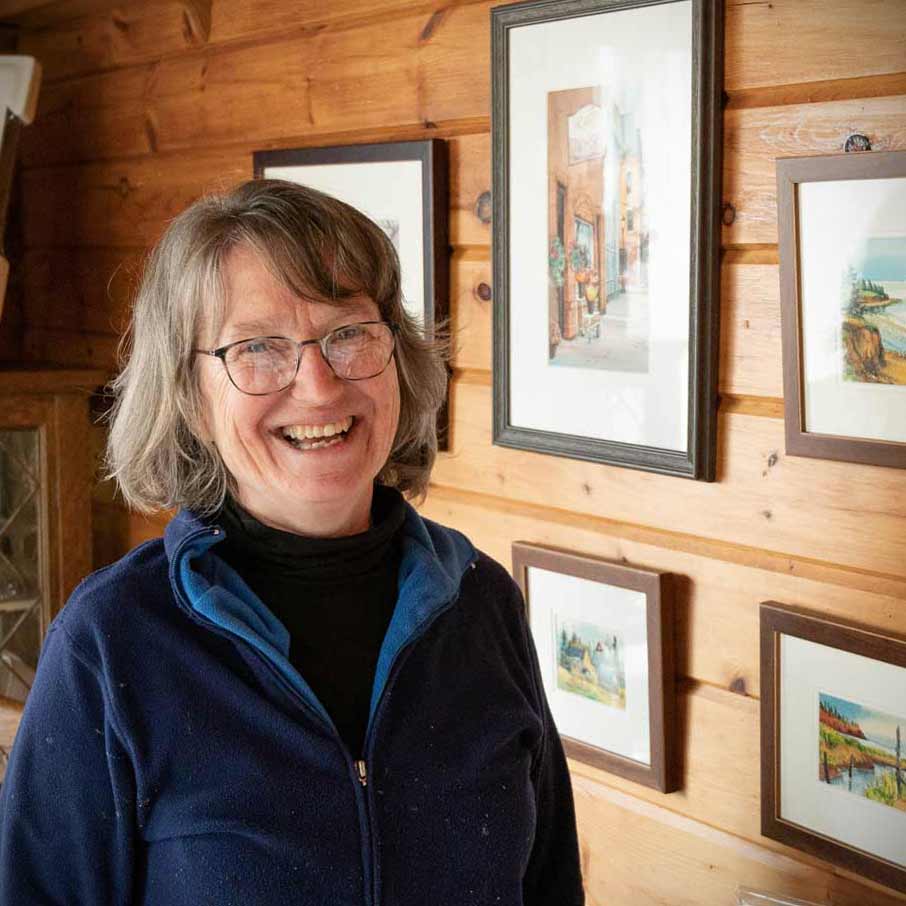 Julia has been living and breathing drawing and painting ever since her university days in Technical Theatre at Dalhousie University. She worked briefly at Neptune Theatre in Halifax but quickly realized her real passion was painting.
As time and funds allow, Julia travels off Island to learn more about art making from experts in their field, such as in watercolor painting and printmaking. She has lived in Vancouver, BC and Halifax NS but is content to call PEI home now.
Julia's artwork has been purchased by the City of Charlottetown, UPEI and the Art Bank of PEI. Her work is in private collections all over North America. She has participated in many group shows over the years. Her most recent solo show was at Gallery 18, New London PE in 2017.
Julia is currently serving on the board of CARFAC Maritimes and is the PEI rep of the International Watercolor Society of Canada. She has taught through the PEI Craft Council and from her own studio in two workshops, Joy of Watercolor Painting and Painting Montgomery's Island. Julia especially enjoys teaching drawing and painting to beginners.
Drop in to the Purcell Parlour Gallery in Clyde River to visit with Julia and view her original paintings.
Location
48 Herlihy Drive
Clyde River, PE
C0A 1H3
Contact
(902) 368-7526
hello@juliapurcell.ca
Hours
Mon - Fri : Closed
Sat : 12pm–5pm
Sun : 12pm–5pm